Cabletree Communications have been installing Network cabling since 1996.
No matter whether you are thinking of installing new network cabling or taking over legacy cabling when moving into a new premises Structured Cabling is one of the most important parts of your IT environment.
In this everchanging business world that we live in, IT Equipment can have a life cycle of three to seven years, whereas a correctly specified and installed Structured Cabling System will guarantee performance for up to 25 years.
We believe that It is essential that your network cabling is designed and installed correctly and that it meets your requirements not only for today, but for continued efficiency into the future.
Cabletree Communications are your best choice for Cat5e, Cat6 and Cat6a systems.
Contact Cabletree Communications of Bristol today to discuss your requirements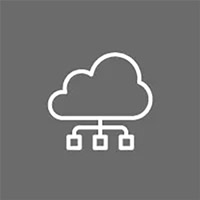 A Service You Can Rely On
We will ensure you have a cabling infrastructure which is exactly right for your business model and operational requirements, which is cost effective and fits your budget.
Designed and planned by industry experts for functionality and endorsed with our reliability, providing a good return on your investment.
Our projects are delivered ethically with consistency using top quality industry professionals and materials. In addition to this, we provide systems from leading cabling solution manufacturers, enabling us to provide your business with a unique 25-year component and link warranty.
For data cabling in Bristol and throughout the UK,
get in touch with Cabletree Communications today.
Call 01934 862 244